IHOP is an American multinational pancake house restaurant chain that specializes in breakfast foods.
How to Contact IHOP Diner Customer Support/Phone Number?
Customer Care phone: 818-240-6055, 866-444-5144
Email: [email protected]
Website: https://www.ihop.com/en
IHOP Diner registered office address
450 North Brand Boulevard, Glendale , CA 91203, United States.
About IHOP Diner
Parent organization: Dine Brands Global
Founded: 1958
Number of locations: 1,841 (December 31, 2019)
Number of employees: 32,300 (2007)
Founders: Al Lapin, Jerry Lapin, Albert Kallis, Al Lapin Jr.
IHOP (International House of Pancakes) is an American multinational pancake house restaurant chain that specializes in breakfast foods. It is owned by Dine Brands Global—a company formed after IHOP's purchase of Applebee's, with 99% of the restaurants run by independent franchisees.
IHOP Philosophy
Everyday life has enough rules. Sitting down for a delicious, comforting meal shouldn't have any. That's why at IHOP, you're invited to be yourself and enjoy special moments with family and friends. And while they don't have any official rules, they do have a few suggestions that are sure to make you smile.
Order IHOP Products Online
Just click here.
IHOP Products
IHOP's focus is on breakfast, serving pancakes, waffles, French toast, and omelets, it also offers a menu of lunch and dinner items such as sandwiches, burgers, and salads.
Contact IHOP Diner support on Social Media (click on the icons)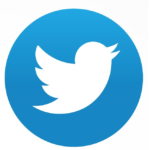 Download the IHOP Diner app
IHOP Diner App on Google play
IHOP Diner App on Apple App Store
IHOP Diner Overview
IHOP family restaurant chain has served our world famous pancakes and a wide variety of breakfast, lunch, and dinner items that are loved by people of all ages — offering an affordable, everyday dining experience with warm and friendly service.
FAQs
1. When and where was IHOP founded?
The first IHOP opened July 7, 1958, in Toluca Lake, California. IHOP was founded by brothers Al and Jerry Lapin.
2. Does IHOP franchise its restaurants?
Yes, 99 percent of our restaurants are franchised. We believe that equity-involved owners/operators as franchisees will provide a better dining experience for our guests. You can learn more about becoming a franchisee here.
3. Can I buy stock in IHOP?
Yes. IHOP restaurants are franchised and operated by Glendale, Calif.-based International House of Pancakes, LLC and its affiliates. International House of Pancakes, LLC is a subsidiary of Dine Brands Global, which is publicly traded on the New York Stock Exchange under the symbol "DIN". You can find more information on our Investor Info page.
4. Does IHOP offer any value meals?
There may be other special offers available on a per-restaurant basis. Visit your local IHOP to learn more.
5. Is nutrition information available?
Yes, you can find a full listing of nutrition information for our entire menu, as well as allergen information.
Review IHOP Diner
Share your review below using the comment box. Your review will be published in this section.
Rate IHOP Diner Customer Care
Click on the below stars to rate.