InMotion Hosting was founded in the year 2001. It is a webhosting company offering dedicated servers, VPS hosting, business class hosting and personal/cheap hosting.
How to Contact InMotion Hosting
 

Customer Support/Phone Number?

Customer Care phone: +1 757-416-6575
Email: [email protected]
Website: https://www.inmotionhosting.com/
InMotion Hosting registered office address
East Coast
3629 Sentara Way, Virginia Beach, VA 23452, USA
West Coast
4553 Glencoe Ave, Suite 325, Marina del Rey, CA 90292, USA
InMotion Hosting Overview
Based on Linux and Unix operating systems, InMotion servers are cheap and are monitored 24/7.
A hosting account can be bought for as low as $3 a month.
Founded: 2001
How to find InMotion Hosting?
You can check here
Contact InMotion Hosting support on Social Media (click on the icons)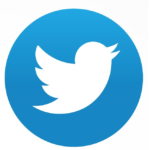 About InMotion Hosting
The company won the Best Business Host Award 2011 from webhosting review portal top-10-web-hosting.com. InMotion Hosting accounts provide unlimited disk space, unlimited data transfer, data backup, premium website builder, mysql databases, ftp accounts, ecommerce tools, secure email, blogging tools and much more. The company assures a 90-day money back guarantee. InMotion's dedicated servers are Dell powered and includes a cpanel.