Intoxalock customer service started its operation on 1988 in Des Moines, Iowa. Its also known as Consumer Safety Technology, LLC which has been manufacturing ignition interlock devices.
How to Contact Intoxalock Customer Support/Phone Number?
Customer Care phone: + (844) 535-0260/8446779243
New Customer : (888) 283-5899
Email: [email protected]/
Website: https://www.intoxalock.com/
Intoxalock customer service registered office address
11035 Aurora Avenue,Des Moines, IA 50325,United States
Intoxalock customer service Overview
It was originally developed by Scot Lewton and Kevin Doyle and later they sold company to the private equity firm, ClearLight Partners LLC.
Intoxalock is install in all 50 states.
Founded: 1988
How to find installation location?
You can check here
Contact Intoxalock customer service support on Social Media (click on the icons)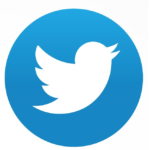 Download Intoxalock customer service app
Intoxalock customer service App on Google play


Intoxalock customer service App on Apple App Store


About Intoxalock customer service
It is also known as Consumer Safety Technology, LLC which are breathalyzers installed in various vehicles. This device is used to deter people from driving while intoxicated. Its mandatary by courts of law for people who have DUI or DWI offenses. Intoxalock has over 2,600 installation locations. They also provide GPS and real-time reporting. All Intoxalock ignition interlock devices are easy to use with only one button to activate and easy breath patterns. It offer different kind of devices for different states.
Where to find prices?
You can check here.
How to use device?
You can check information here.
Review Intoxalock customer service
Share your review below using the comment box. Your review will be published in this section.
Rate Intoxalock Customer Care
Click on below stars to rate