iQIYI is a Chinese online video platform based in Beijing launched on April 22, 2010. iQIYI is currently one of the largest online video sites in the world, with nearly 6 billion hours spent on its service each month and over 500 million monthly active users.
How to Contact iQIYI
 

Customer Support/Phone Number?

Customer Care phone: 400-923-7171
Email: [email protected]/[email protected]
Website: https://www.iq.com/?_from=iqiyi
iQIYI registered office address
11/F, iQIYI Innovation Building, No.2 Haidian North 1st Street, Haidian District, Beijing 100080, China
iQIYI Overview
Founded by Gong Yu, the video on demand service claims to be one of the largest in its domain with more than 480 million active users each month.
Available on web, smartphone and tablet, iQIYI claims users spend more than 9.6 bn hours each month watching video content on the platform.
Founded: 2010
How to find iQIYI?
You can check here
Contact iQIYI support on Social Media (click on the icons)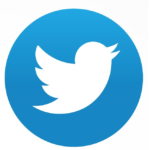 About iQIYI
It also produces and distributes original series, many of which have won several awards. Popular titles include The Lost Tomb, The Mystic Nine, Burning Ice, Story of Yanxi Palace and The Thunder. Besides online entertainment, iQIYI's offerings include games, ecommerce and related services. All the content has Chinese simplified subtitles. While a majority of the content are Chinese, you also will find a massive collection of films and dramas in Japanese, Korean, French, Spanish and English.
Review iQIYI
Share your review below using the comment box. Your review will be published in this section.
Rate iQIYI Customer Care
Click on below stars to rate