IRAS Singapore started its operation on 1992, The Inland Revenue Authority of Singapore (IRAS) is the main tax administrator to the Government.
How to Contact IRAS Singapore Customer Support/Phone Number?
Customer Care phone: (+65) 6356 8233
Feedback : Other contact details
Email: [email protected]
Website: https://www.iras.gov.sg/
IRAS Singapore registered office address
55 Newton Road, Revenue House, Singapore 307987
IRAS Singapore Overview
IRAS was established by legislation as a statutory board under the Ministry of Finance.
It collects taxes that make up to 70% of the government's operating revenue.
Founded: 1992
How to check GST e-return?
You can check here
Contact IRAS Singapore support on Social Media (click on the icons)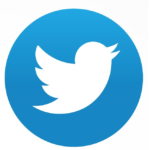 About IRAS Singapore
IRAS collects Income Tax, Goods and Services Tax (GST),Property Tax, Estate Duty, Betting and Sweepstakes Duties, Stamp Duties and Casino Tax.
IRAS Singapore Frequently Asked Questions(FAQs)
What types of Taxes are exempted?
Motor vehicles
Customs and excise duties
Foreign worker levy
Water conservation tax
What is  GST?
 consumpation tax which is levied on imports of goods and services .
All supplies of goods and services in Singapore. For more information click here.
What is CorpPass?
It is a corporate digital identity for businesses.
Must be authorised via CorpPass .
Method for online corporate transactions with the Government.
How to apply for Giro?
Internet Banking
AXS stations
It takes 3 weeks to process application.
Review IRAS Singapore
Share your review below using the comment box. Your review will be published in this section.
Rate IRAS Singapore Customer Care
Click on below stars to rate