EPIC, the enchanting and intriguing Irish Emigration Museum at the heart of Dublin City, Ireland is the first of its kind, with innovative digital technology, to explore and discover Irish culture.
How to Contact Irish Emigration Museum
 

Customer Support/Phone Number?

Customer Care phone: +353 (0)1 906 0861
Email: [email protected]
Website: https://epicchq.com/
Irish Emigration Museum registered office address
CHQ Custom House Quay, Dublin 1, Ireland
Irish Emigration Museum Overview
Rated as one of the top 5 museums in Ireland, Trip Advisor ranks the museum at #3 for 2018 travelers choice.
EPIC greeted 80,000 visitors in the first year of its opening in 2016, with 20 spectacular state-of-the art interactive galleries.
The EPIC is open to the public 7 days a week and closed on public holidays.
The timings to visit the EPIC museum are 10am to 6:45pm, and the tickets cost €15.00 for adults and €7.50 for children.
Visitors with Dublin passes get free access, and senior citizens and students can avail tickets for discounted price.
How to find EPIC?
You can check here
Contact Irish Emigration Museum support on Social Media (click on the icons)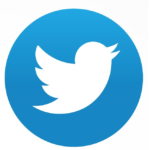 Download Irish Emigration Museum app
Irish Emigration Museum App on Google play


Irish Emigration Museum App on Apple App Store


About Irish Emigration Museum
It was designed by the London-based design firm Event Communications, and was voted as "Europe's Leading Tourist Attraction" at the 2019 and 2020 World Travel Awards. Book online and avail offers for family friendly events and guided tours, with audio guides to experience, and uncover the inspirational stories of Irish migrants in the last 1500 years. It takes 60- 90 minutes for guided and self-guided tours to explore the EPIC museum.
Review Irish Emigration Museum
Share your review below using the comment box. Your review will be published in this section.
Rate Irish Emigration Museum Customer Care
Click on below stars to rate