JD.com, one of the leading eCommerce companies in China and the biggest internet company in terms of revenue, has set a standard when it comes to online shopping.
How to Contact JD.com
 

Customer Support/Phone Number?

Customer Care phone: +86 400 606 5500
Email: [email protected]
Website: https://global.jd.com/
JD.com Overview
The company has been able to garner a wide customer base, and the credit goes to its commitment to the quality and an extraordinary portfolio of the products available on the site.
The portal has got it all – from food to fashion, apparel to electronics.
With millions of customers and an impressive number of sellers, any company should have more than one way for the customers to reach through, and that is exactly what JD.com has done.
How to find JD?
You can check here
Contact JD.com support on Social Media (click on the icons)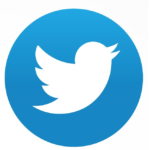 About JD.com
JD.com officially entered the field of e-commerce in 2004. In May 2014, JD.com was officially listed on the Nasdaq Stock Exchange in the United States, making it the first comprehensive e-commerce platform in China to successfully go public in the United States. In June 2020, JD Group was listed on the Hong Kong Stock Exchange for the second time, raising approximately HK$34.558 billion to invest in key technological innovations based on the supply chain to further enhance user experience and improve operational efficiency.
At the beginning of 2017, JD.com fully transformed into technology. So far, JD.com has invested nearly 60 billion yuan in technology research and development.
Review JD.com
Share your review below using the comment box. Your review will be published in this section.
Rate JD.com Customer Care
Click on below stars to rate