Jomashop is a leading fashion retailer in watches, handbags, and sunglasses.
How to Contact Jomashop Customer Support/Phone Number?
Customer Care phone: 1-877-834-1434, 877-834-1434
Email: N/A
Website: https://www.jomashop.com/
Jomashop registered office address
Brooklyn Army Terminal Building A, 140A 58th Street, Suite 6N – 6th Floor, Brooklyn, NY 11220, United States.
Working Hours: Mon – Thur: 9:00AM to 6:00PM, Fri: 9:00AM to 3:00PM
About Jomashop
Founded: 1987
Founder: Marvin Sternberg
Jomashop is a leading fashion retailer in watches, handbags, and sunglasses. We also sell jewelry, crystal, fine writing instruments, apparel, and shoes.
Jomashop believes that everyone should be able to wear what they love and do so at the right price. Our incredible platform allows shoppers to quickly and easily find exactly what they want from over 650 world-renowned brands and 75,000 unique items.
They pride ourselves on our ability to deliver the best prices, most varied selection, and finest customer service. Throughout the past three decades, we've committed to innovation in both the fashion and technological landscape.
Goals
Jomashop goal has and always will be to earn the trust and satisfaction of our customers. Our customer service specialists are always ready to assist, and our state-of-the-art New York City fulfillment center is always capable of swiftly delivering products to over 150 countries.
Guaranteed Authenticity & Warranty
All products sold on Jomashop.com are guaranteed to be authentic. Jomashop goal is to provide the best service with the best possible pricing. Since Jomashop.com does not follow manufacturers suggested retail prices (MSRP), they are not authorized to provide a manufacturer's warranty. They understand that having a warranty is a major concern when purchasing a watch, therefore Jomashop.com provides its own warranty to replace the manufacturer's warranty.
Authentic
Jomashop.com purchases its goods via authorized dealers or respected industry wholesalers/distributors. All new/unworn items are guaranteed authentic.
Returns & Exchanges Policy
If you are not satisfied with your purchase, you may exchange or return it for a refund within 30 days from shipping from our warehouse (excluding shipping and handling charges).
Check your order just click here.
Payment Options
Jomashop accepts credit cards, Paypal, Amazon Pay, Visa Checkout, and wire transfers, as well as other options.
Contact Jomashop support on Social Media (click on the icons)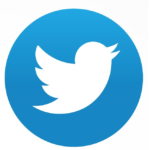 Download the Jomashop app
Jomashop App on Apple App Store
Jomashop Overview
Jomashop's business model is simple: Purchase stock at a low price and resell it for less than a dealer would. Jomashop purchases the majority of its inventory directly from manufacturer-authorized dealers (or the manufacturer themselves, although this is a taboo practice in the industry).
Review Jomashop
Share your review below using the comment box. Your review will be published in this section.
Rate Jomashop Customer Care
Click on the below stars to rate.