Kellogg's, is an American multinational food manufacturing company headquartered in Battle Creek, Michigan, United States. Kellogg's produces cereal and convenience foods, including crackers and toaster pastries and markets their products by several well known brands including Corn Flakes, Frosted Flakes, Pringles, Eggo, and Cheez-It.
How to Contact Kellogg's
 

Customer Support/Phone Number?

Customer Care phone: 1-800-962-1413
Email: NA
Website: https://www.kelloggs.com/en_US/home.html
Kellogg's registered office address
1 Kellogg Square, PO Box 3599 Battle Creek, MI 49017, United States
Kellogg's Overview
In the past 10 years, the company has recorded an annual growth of 15%.
The company manufactures 100 brands and has a portfolio of 1600 food offerings.
Kellogg owns manufacturing facilities in 18 regions.
Founded: 1906
How to find Kellogg's?
You can check here
Contact Kellogg's support on Social Media (click on the icons)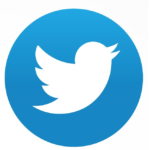 About Kellogg's
It was a century ago when Kellogg's changed breakfast forever. The Kellogg Company started by introducing the corn flakes, and there has been no stopping ever since. Kellogg has posted impressive earnings since the inception. The company recorded a revenue of US$ 3.429B in 2020. Kellogg's manufactures and markets some of the most popular breakfast items.
Kellogg's Frequently Asked Questions(FAQs)
How to Check status of promotion item? 
It takes up to 90 days for the processing, mailing and delivery of most promotional items.
We encourage you to check your Order Status but please keep in mind we need to allow up to 3 weeks from the date you mailed an order to us for the order to appear in our system.
How to find Best If Used Before Date – Expiration Date?
We print a "Best If Used By" date on each product package to indicate the date that we guarantee the freshness and quality of the product.
The product is still safe to eat after that date but you might notice a change in texture or flavor.
The product's "Best If Used By" date is printed as a series of letters and numbers showing the "Best If Used By" date as well as bakery information.
Review Kellogg's
Share your review below using the comment box. Your review will be published in this section.
Rate Kellogg's Customer Care
Click on below stars to rate