Kickstarter started its operation on 2009,  is an American public-benefit corporation based in Brooklyn, New York.
How to Contact Kickstarter Customer Support/Phone Number?
Customer Care phone: N/A
Email: [email protected]
Website: https://www.kickstarter.com/
Kickstarter registered office address
 58 Kent Street in Greenpoint, Brooklyn
Kickstarter Overview
It was founded by Perry Chen, Yancey Strickler, and Charles Adler.
Kickstarter has received more than $4.6 billion in pledges from 17.2 million backers to fund 445,000 projects.
Founded: 2009
How to start a project with kickstarter?
You can check here
Contact Kickstarter support on Social Media (click on the icons)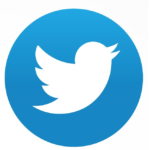 About Kickstarter
Kickstarter is a place where independent creators and passionate backers come together to bring new ideas to life.
Kickstarter Silent Features:
The projects such as films, music, stage shows, comics, journalism, video games, technology, publishing, and food-related projects.
People who back Kickstarter projects are offer tangible rewards or experiences in exchange for their pledges.
Kickstarter is one of a number of crowdfunding platforms for gathering money from the public.
Project creators choose a deadline and a minimum funding goal.
The kickstarter platform is open to backers from anywhere in the world and to creators from many countries, including the US, UK,Canada,Australia, New Zealand, The Netherlands, Denmark, Ireland, Norway, Sweden, Spain, France, Germany, Austria, Italy, Belgium, Luxembourg, Switzerland and Mexico.
Kickstarter Frequently Asked Questions(FAQs)
What are the fees?
Kickstarter applies a 5% fee to the funds collected for creators.
Their payments processor applies an additional 3–5% fee. For more information click here.
Does Kickstarter offer refunds?
Kickstarter doesn't hold funds on creators' behalf, cannot guarantee creators' work, and does not offer refunds.
Is there any charge in creating an account on Kickstarter?
Its free to create an account on kickstarter.
If you receive successful fund on the project you create ,kickstarter and our payment partners collect fees.
When is my card charge?
If the project you are backing successfully funded, then you card will charge ,when the project reaches its funding deadline.
Review Kickstarter
Share your review below using the comment box. Your review will be published in this section.
Rate Kickstarter Customer Care
Click on below stars to rate