The Legend of Zelda is a fantasy adventure game developed and published by Nintendo. Shigeru Miyamoto and Takashi Tezuka are the designers who created this famous franchise.
How to Contact Legend of Zelda
 

Customer Support/Phone Number?

Customer Care phone: 1-800-255-3700, 425-882-2040
Email: NA
Website: https://www.zelda.com/
Legend of Zelda registered office address
Nintendo of America, 4600 150th Ave NE, Redmond, WA 98052
Legend of Zelda Overview
The game was originally released in 1986 and has been expanded into 19 further entries available on all the major Nintendo Gaming consoles and related spin-offs.
The franchise has managed to earn an estimated revenue of US $3.853 billion as of 2019.
Founded: 1986
How to find game?
You can check here
Contact Legend of Zelda support on Social Media (click on the icons)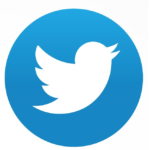 About Legend of Zelda
Though Nintendo is the primary developer and publisher, some of the re-releases and installments have been outsourced to Grezzo, Vanpool, and Capcom. There has been an animated series based on The Legend of Zelda, which was aired in 1989. Nintendo also commissioned manga adaptations of the game, which was produced in Japan from 1997. Legend of Zelda is undoubtedly the most prominent and immensely successful game franchise and is considered one of the greatest video games of all time. The game is inspired by the 'explorations' by Shigeru Miyamoto. The story and the setting were developed by Takashi Tezuka, who sought to create a fairy tale adventure game. The backstory manual of the game was written by Keiji Terui.
Review Legend of Zelda
Share your review below using the comment box. Your review will be published in this section.
Rate Legend of Zelda Customer Care
Click on below stars to rate