Lexington Law started its operation on 1991, its leading US credit repair consultation company.
How to Contact Lexington Law Customer Support/Phone Number?
Customer Care phone: + 1-833-793-3000/1-888-686-6544
Email: [email protected]
Website:https://www.lexingtonlaw.com/
Lexington Law registered office address
360 N. Cutler Drive, North Salt Lake Utah, 84054
Lexington Law Overview
It helps clients fix their negative items that lead to a bad score.
The company's network of attorneys are located in 19 states across the country.
Founded: 1991
How to check which states are included?
You can check here
Contact Lexington Law support on Social Media (click on the icons)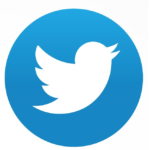 About Lexington Law
Lexington's provide services Concord Standard, Concord Premier, and PremierPlus. credit report is vital for obtaining a loan, insurance, apartment or job.
Lexington Law Frequently Asked Questions(FAQs)
How to improve credit score?
Start making payment on time.
Try to keep balance on revolving credit card.
Avoid applying too many credit cards
and don't close old credit card.
Pay your highest interest debt first.
What are the factors affect credit score?
Previous payment history: 35%
Credit Utilization:30%
Lenght of credit history: 15%
Various types of Credit history:10%
New Credit:10%
What is good and bad credit score?
Good credit score: 690-719
Outstanding credit score: 720-850
Fair : 630-689
Bad: 300- 629
What are major credit bureaus?
Equifax
Experian
TransUnion
How long does credit repair take ?
Which bank offers free credit score checking?
Wells Fargo
Bank of America
U.S bank
what all services are deal by lexington law?
Divorce
Medical bills. For more information click here
Review Lexington Law
Share your review below using the comment box. Your review will be published in this section.
Rate Lexington Law Customer Care
Click on below stars to rate