LexisNexis is a corporation providing computer-assisted legal research as well as business research and risk-management services.
How to Contact LexisNexis Customer Support/Phone Number?
Customer Care phone: 0124 477 4477/ 1-800-543-6862/800-543-6862
Email: N/A
Website: https://www.lexisnexis.com/en-us/gateway.page
LexisNexis registered office address
125 Park Avenue, Suite 2200, New York City, NY 10017, United States.
About LexisNexis
Parent organization: RELX
CEO: Mike Walsh (1 Jan 2011–)
Founded: 1970
LexisNexis Legal & Professional is a leading global provider of legal, regulatory, and business information and analytics that helps customers increase productivity, improve decision-making and outcomes, and advance the rule of law around the world.
LexisNexis helps lawyers win cases, manage their work more efficiently, serve their clients better and grow their practices. They assist corporations in better understanding their markets and preventing bribery and corruption within their supply chains.
LexisNexis partners with leading global associations and customers to help collect evidence against war criminals and provide tools to combat human trafficking. They endeavor to advance the rule of law across the world.
LexisNexis Industries
Collections and Recovery
Financial Services
Government
Healthcare
Insurance
Law Enforcement and Public Safety
Corporations and Non-Profits
Contact LexisNexis support on Social Media (click on the icons)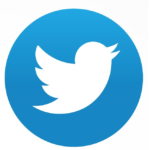 LexisNexis Overview
LexisNexis Believe in the Power of Data and Advanced Analytics.
Approximately 8,700 employees in offices throughout the world support RSG brands by serving customers in more than 180 countries.
Review LexisNexis
Share your review below using the comment box. Your review will be published in this section.
Rate LexisNexis Customer Care
Click on the below stars to rate.