Liverpool Mexico launched its store in Mexico on 1847, it is the largest and oldest departmental chain store in Mexico.
How to Contact Liverpool Mexico Customer Support/Phone Number?
Customer Care / Sales phone: + 555262-9999 / 8007135555
Email: [email protected]
Website:https://www.liverpool.com.mx/
Liverpool Mexico registered office address
Mario Pani 200,Colonia Santa Fe,Delegación Cuajimalpa de Morelos,México City, DF 05109,Mexico
Liverpool Mexico Overview
It provides commercial offer, an exciting shopping experience, solid infrastructure and profitability approach.
Liverpool has 136 shopping malls including Perisur and Galerías Monterrey.
Founded: 1847
How to find stores location?
You can check here
Contact Liverpool Mexico support on Social Media (click on the icons)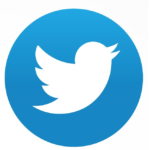 Download Liverpool Mexico app
Liverpool Mexico App on Google play


Liverpool Mexico App on Apple App Store


About Liverpool Mexico
Liverpool Mexico was founded by Jean Baptiste Ebrard, a Frenchman in 1847. It was earlier known as Cloth Case. He started importing merchandise from Europe. It has 85 department stores comprise 73 stores under the Liverpool name and 22 stores under the Fábricas de Francia name. It also operates 6 Duty Free stores and 27 specialized boutiques. It offers  wide range of products such as Clothes, cosmetics, electronics, furniture, white line products, shoes, jewelry, perfumery, sports equipment, specialty foods. Their headquarters are in Santa Fe and in Cuajimalpa. If you enjoy shopping, you can also get the benefit of promotions and offers.
How to check Orders?
You can check information here.
Review Liverpool Mexico
Share your review below using the comment box. Your review will be published in this section.
Rate Liverpool Mexico Customer Care
Click on below stars to rate