Lojas Americanas, also known as Americanas, is a leading retail chain in Brazil, operating both brick and mortar stores and ecommerce channel. Founded in 1929, Americanas is headquartered in Rio de Janeiro and employs close to 19,000.
How to Contact Lojas Americanas
 

Customer Support/Phone Number?

Customer Care phone: 4003-4848 or 4003-1000, 0800-229-4848
Email: NA
Website: https://www.americanas.com.br/
Lojas Americanas registered office address
Lojas Americanas SA, R Sacadura Cabral. 102, Saude, Rio de Janeiro 20.081-902
Lojas Americanas Overview
For those who enjoy shopping at the comfort of their homes, Americanas.com is a perfect place to start.
The catalog includes more than 500,000 products.
Founded: 1929
How to find Lojas Americanas?
You can check here
Contact Lojas Americanas support on Social Media (click on the icons)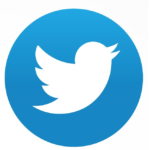 Download Lojas Americanas app
Lojas Americanas App on Google play


Lojas Americanas App on Apple App Store


About Lojas Americanas
Some of its subsidiaries include Traditional Stores, Americanas Express, Americanas Blockbuster, Submarino and Shoptime. Besides Brazil, it is also the largest e-commerce group in Latin America. Products that you can shop on Americanas include t-shirts, shirts, jeans, trousers, women's dresses, smartphones, computers, cameras, toys, furniture, kitchenware, home appliances, games, books, toys, among others.
Review Lojas Americanas
Share your review below using the comment box. Your review will be published in this section.
Rate Lojas Americanas Customer Care
Click on below stars to rate