Loot Online (Pty) Ltd is an online retailer in South Africa that deals with a range of products, from apparel to electronics. Founded in the year 2002, the company is headquartered in Cape Town.
How to Contact Loot.co.za
 

Customer Support/Phone Number?

Customer Care phone: 087 820 5668 (087 820-LOOT)
Email: [email protected]
Website: https://www.loot.co.za/welcome
Loot.co.za registered office address
Loot Online (Pty) Ltd, Khutaza Park, Bell Crescent, Westlake Business Park, Westlake, 7945, South Africa
Loot.co.za Overview
One of the top five e-tailers in the country, Loot catalog includes over 10 million products.
Some of the categories you will find include books, computers, cameras, smartphones, games, toys, home appliances, cookwares, home decor items, among others.
Shoppers can filter products by a range of parameters.
Founded: 2002
How to find Loot?
You can check here
Contact Loot.co.za support on Social Media (click on the icons)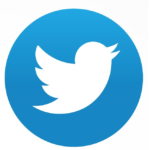 About Loot.co.za
Shopping on the website can be done by department or by using the search bar. Shoppers can filter products by a range of parameters. They also can read detailed description, see retail price, discount and view high quality pictures of the product. There is a Sale section for those looking for massive discounts.
Loot.co.za Frequently Asked Questions(FAQs)
How long will my order take?
It depends on what's on the order and the delivery method you choose.
There are two components to the time taken – the time to dispatch, and the time to deliver.
Each product on Loot.co.za has a dispatch estimate that may vary between 24 hours and few weeks, depending on where the product is being sourced from.
The time taken to dispatch your order is dependent on the slowestitem on the order.
When you place your order, we will estimate the latest date that we would expect to dispatch the order.
Once we dispatch the order, the time taken for you to receive depends on the delivery method you choose.
This can vary from instantaneous if you're collecting it from us directly, to about a week for post office deliveries.
What is a special order?
A special order is where our supplier doesn't have stock of the item in question.
Even though the supplier doesn't have stock, we can still order it from them and there is normally a reasonable chance that we will be able to obtain the item in question.
Please see the special order FAQ for more information about special orders.
Review Loot.co.za
Share your review below using the comment box. Your review will be published in this section.
Rate Loot.co.za Customer Care
Click on below stars to rate