Masdar City Free Zone was Created in 2008, Masdar City, which combines ancient Arabic architectural techniques with modern technology and captures prevailing.
How to Contact Masdar City Free Zone Customer Support/Phone Number?
Customer Care phone: +971 2 653 3333, +971 2 653 1006
Email: N/A
Website: https://masdarcityfreezone.com/
Masdar City Free Zone registered office address
Masdar City, Post Box 54115, Near Presidential Flight / Abu Dhabi International Airport, Abu Dhabi, United Arab Emirates.
View Masdar City Free Zone Location on Google Map
Masdar City Free Zone Overview
Masdar City Free Zone is a planned city project in Abu Dhabi, in the United Arab Emirates.
Its core is being built by Masdar, a subsidiary of Mubadala Development Company, with the majority of seed capital provided by the Government of Abu Dhabi.
Contact Masdar City Free Zone support on Social Media (click on the icons)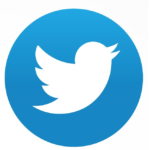 About Masdar City Free Zone
Masdar City Free Zone is an ideal location to nurture or expand any business. The free zone is home to start-ups, SMEs and multinationals covering a wide range of industries. Some of our major tenants include: International Renewable Energy Agency (IRENA) (headquarters).
FAQs
1. What are the legal frames of Entities to be established in Masdar Free Zone?
Masdar Free Zone offers the following three legal frames:
Limited Liability Company – Corporate Shareholder.
Limited Liability Company – Natural Shareholder.
A Branch of A Foreign / UAE company – Branch.
2. What is the minimum capital required for establishing a company in the Free Zone?
There is no minimum capital requirement if you are merely setting up a branch of your company. However, for establishing an LLC, the minimum capital requirement is AED 50,000 (US$ 13,623.97).
3. Do I have to employ nationals in my business?
There is no compulsion to do so and you are free to hire staff from any country.
4. Can a MC company enter into partnership with another body / entity to set up another company outside Masdar?
A MC company as a legal entity can enter into partnership as a shareholder in another entity, whether inside or outside Masdar as permitted.
5. Do I need a local partner to invest in Masdar Free Zone?
No, 100 percent foreign ownership is permitted in Masdar free zone.
6. Can I establish a branch of my own company?
Yes, any company can establish a branch in the Free Zone.
Review Masdar City Free Zone
Share your review below using the comment box. Your review will be published in this section.
Rate Masdar City Free Zone Customer Care
Click on below stars to rate