Massimo Dutti founded on 1985 in Spain, its Clothes manufacturing company which deal in Mens,womens and Childerns clothes.
How to Contact Massimo Dutti Customer Support/Phone Number?
Customer Care phone: + 900 456 000
Email: [email protected]
Website: https://www.massimodutti.com/
Massimo Dutti registered office address
Poligono Inditex Tordera, BARCELONA 08490, Spain
Massimo Dutti Overview
It is the part of the Inditex group acquired in 1991.
It has more than 781 stores in 75 countries.
Founded: 1985
How to find stores?
You can check here
Contact Massimo Dutti support on Social Media (click on the icons)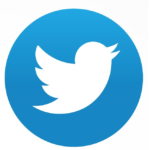 About Massimo Dutti
Massimo Dutti is not a Fashion designer company, but a trademark. It market and design Women: Women's wear, Accessories, Soft, Fragrances; Men: Men's wear, Accessories, Soft, Personal Tailoring, Fragrances.
Massimo Dutti Frequently Asked Questions (FAQs)
What are the payment methods used for shopping with Massimo Dutti?
Visa
Electron Visa
Master Card
American Express
Affinity
Paypal
Wiretransfer
Gift Card
How to Cancel or Modify order?
Select "Myorder" option.
Contact customer service department if you are not member.
Order once cancelled cannot be retrieved.
Modification is possible only for same order.
How to buy Gift Card?
It can be purchased from any Massimo Dutti store.
Select gift card of your choice physical Gift Card and a virtual Gift Card.
What are the types of Shipment?
Store Pick-up
Pick up at MRW or by Post
Standard address.
Express address.
Delivery Madrid today
Review Massimo Dutti
Share your review below using the comment box. Your review will be published in this section.
Rate Massimo Dutti Customer Care
Click on below stars to rate