Mega Cabs started its taxi service on 2001 in India, it Offers online cabs and Taxi booking service.
How to Contact Mega Cabs Customer Support/Phone Number?
Customer Care phone: + 011-41516171
Booking a cab: +91 9090909090
Email: [email protected]
Website: https://www.megacabs.com/
Mega Cabs registered office address
108, 1st Floor, Taimoor Nagar,New Friends Colony,Gurudwara Road, New Delhi– 110065
Mega Cabs Overview
It is well-established cab service provider company in India, specialized in rendering a comprehensive long and short term car rental solutions.
It currently operates in 11 cities in India.
Founded: 2001
How to book a cab?
You can check here
Contact Mega Cabs support on Social Media (click on the icons)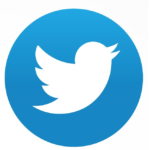 About Mega Cabs
Mega Cabs is just a call away through easy-to-remember telephone numbers, and reaches you within a matter of minutes. It ensure safety and reliability to its customers. Their rates are Pre-approved and point-to-point metering ensures fair billing.
Mega cabs offers following features:
They offer punctuality and responsibilities .
Easy accessibility 24 X 7
Instant booking facility.
No extra charges
It offer hassle free and joyful rides.
Mega Cabs Frequently Asked Questions(FAQs)
What are the feature of Carpool service?
Carpooling is a practical & money-saving practice
Saves Money
Save enviroment
Cheaper then hiring a cab
Convenience and safety
Saves time in traffic
GPS Enabled Cars
What are the advantage of advertising with Mega cabs?
Its easy to reach out to clients.
Mega cabs are available near airports so its easy to advertise brands.
It offer most attractive fleet, so advertisment looks attractive.
Review Mega Cabs
Share your review below using the comment box. Your review will be published in this section.
Rate Mega Cabs Customer Care
Click on below stars to rate