Michael Hill Jeweller is a growing jewellery chain with roots in Whangarei, New Zealand. Founded in 1979, the brand currently has operations across New Zealand, Australia, United States and Canada.
How to Contact Michael Hill Jeweller
 

Customer Support/Phone Number?

Customer Care phone: 1800 445 590 or 1855 364 4455
Email: [email protected]
Website: https://www.michaelhill.com/
Michael Hill Jeweller registered office address
Michael Hill LLC, 7 Smallwood Place, Murarrie, QLD, Australia, 4172
Michael Hill Jeweller Overview
There are more than 300 stores where shoppers can look for unique and eye-catching engagement rings, earrings, necklaces, pendants, bracelets and bangles.
By 1987, the company had 10 stores and by 2002, it expanded into Canada with it first store in Vancouver, British Columbia.
In September 2008, Michael Hill Jeweller made its grand entry into the United States by acquiring 17 stores in Illinois and Missouri from Whitehall Jewellers.
Founded: 1979
How to find Michael Hill Jeweller?
You can check here
Contact Michael Hill Jeweller support on Social Media (click on the icons)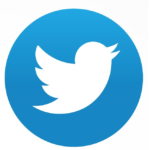 About Michael Hill Jeweller
Michael Hill now has presence in five provinces in Canada which includes Alberta, Saskatchewan, Manitoba and Ontario. Michael Hill Jeweller is now headed by Michael Hill's daughter, Emma Hill, who succeeded him in 2015. The company later diversified into producing its own brand of watches in 2006. As at 30 June 2018, it operates 312 stores in Australia, New Zealand and Canada. The Group employs approximately 2,600 permanent employees.
Michael Hill Jeweller Frequently Asked Questions(FAQs)
I have an active order, what happens to it?
Don't worry – your order will still be fulfilled! If you have any questions regarding your order, please email [email protected]
Will my diamonds still be covered by the Michael Hill Lifetime Diamond Warranty?
The Michael Hill Lifetime Diamond Warranty is our promise to you, and even though our online and retail stores have closed in the US, we want you to enjoy your diamond jewelry for life and will still cover your pieces.
Review Michael Hill Jeweller
Share your review below using the comment box. Your review will be published in this section.
Rate Michael Hill Jeweller Customer Care
Click on below stars to rate