Created by Markus 'Notch' Persson, Minecraft is a popular sandbox video game. The game was introduced as paid public alpha initially for personal computers in 2009 and was later released in 2011.
How to Contact Minecraft
 

Customer Support/Phone Number?

Customer Care phone: NA
Email: [email protected]
Website: https://www.minecraft.net/en-us
Minecraft registered office address
15010 NE 36th Street, Microsoft Campus, Building 92, Redmond, WA 98052
Minecraft Overview
Minecraft has been labeled as the best-selling video game of all times, with a record sale of 200 million copies and an active user base of 126 million players worldwide.
Minecraft and Mojang intellectuals properties now belong to Microsoft following a US $2.5 billion deal.
How to find Minecraft?
You can check here
Contact Minecraft support on Social Media (click on the icons)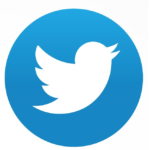 About Minecraft
Minecraft has no specific goals involved in the gameplay. The players have the freedom to choose their specific way to play the game. The game involves 'advancement', which acts as an achievement system, in its Java Edition. The game has got the first-person perspective by default, but there is an option to toggle between first and third-person perspectives. The game is made of some rough 3D objects, particularly fluids and cubes, known as 'blocks' in the game. These blocks represent different types of materials, such as tree trunks, dirt, ores, stone, lava, and water.
Review Minecraft
Share your review below using the comment box. Your review will be published in this section.
Rate Minecraft Customer Care
Click on below stars to rate