Morgan Stanley started its operation on 1935, its American multinational investment bank and financial services company.
How to Contact Morgan Stanley Customer Support/Phone Number?
Customer Care phone: + 1 (888) 454-3965
Email: [email protected]
Website: https://www.morganstanley.com/
Morgan Stanley registered office address
1585 Broadway, New York, NY 10036
Morgan Stanley Overview
It was formed by J.P. Morgan & Co. partners Henry Sturgis Morgan (grandson of J.P. Morgan), Harold Stanley.
It has offices in more than 42 countries and more than 60,000 employees.
Founded: 1935
How to find office location?
You can check here
Contact Morgan Stanley support on Social Media (click on the icons)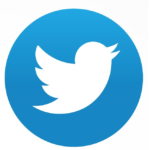 About Morgan Stanley
The company operates in three business segments: Institutional Securities, Wealth Management, and Investment Management. It work through its affiliates and subsidiaries, advises, and originates, trades, manages, and distributes capital for institutions, governments, and individuals.
Morgan Stanley Frequently Asked Questions(FAQs)
What are the features of wealth management?
It provides stockbrokerage and investment advisory services
It provide financial and wealth planning services to its clients.
Helps in taking care of disability insurance.
It helps in Estate & Financial Planning.
Technical and lifestyle advisory.
What are the features of investment banking?
It provides asset management products and services in equity, fixed income, alternative investments, real estate investment and private to institutional and retail clients.
What are the features of Institutional Securities?
Capital raising and financial advisory services.
Mergers and acquisitions advisory.
Restructurings, Real Estate,
Project finance and corporate lending
Review Morgan Stanley
Share your review below using the comment box. Your review will be published in this section.
Rate Morgan Stanley Customer Care
Click on below stars to rate