Mr Price Group Limited is a publicly traded retail company based in South Africa. Founded in 1985, Mr Price opened in 1987 It is a cash-based, omni-channel retailer that sells its own-branded merchandise.
How to Contact Mr Price (Mrp)
 

Customer Support/Phone Number?

Customer Care phone: +27 31 310 8000
Email: mrpricegroup.com
Website: https://www.mrpricegroup.com/
Mr Price (Mrp) registered office address
Upper Level Durban Station Complex, 65 Masabalala Yengwa Ave, Stamford Hill, Durban, 4001, South Africa
 Mr Price (Mrp) Overview
It is Targeting a wide range of customers in the mid to upper LSM categories
It services its customers through its extensive store network as well as through its online platforms.
Retailing own-branded merchandise.
Every Day Low Prices.
Predominantly trading in South Africa
Founded: 1985
How to find Mr Price?
You can check here
Contact Mr Price (Mrp) support on Social Media (click on the icons)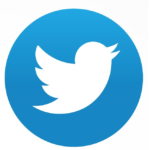 About Mr Price (Mrp)
Mrp is a fashion retailer that sells clothing, accessories and shoes. Mrphome is for furniture, utensils, and decorative objects for homes, the Mrpsport consists of sporting apparel and footwear, and Miladys is for women of all shapes and ages. There is also the Sheet Street for a range of home textile and decor products, and Mrpmoney, which is a financial services division.
Mr Price (Mrp) Frequently Asked Questions(FAQs)
What is Scan to Pay?
All you need is your phone, the Mr Price app and you're ready to scan and pay!
No more wallets, cards, cash and unnecessary contact.
You can also link your Mr Price Money account to your app to make payments.
What is 3D Secure / Payer Authentication?
3D Secure or Payer Authentication (MasterCard® SecureCode™ and Verified by Visa) provides an additional layer of security and protects you, the cardholder, when making an online purchase using a debit or credit card.
Your bank identifies you using a previously selected One-Time Pin or password and therefore knows that it's you shopping online.
In doing so, no fraudulent transactions can be made if your card has been lost or stolen – giving you more control of your shopping experience.
You can shop in total confidence knowing that your credit card details are safe and secure.
Review Mr Price (Mrp)
Share your review below using the comment box. Your review will be published in this section.
Rate Mr Price (Mrp) Customer Care
Click on below stars to rate