Naaptol was founded by Manu Agarwal in the year 2008. Owned and managed by Naaptol Online Shopping Pvt Ltd, Naaptol has grown to be one of the leading online shopping site, giving consumers comparison on products ranging from electronics to home appliances.
How to Contact Naaptol
 

Customer Support/Phone Number?

Customer Care phone: 022 2778 2326, 0922 351 6148
Email: [email protected]/[email protected]
Website: https://www.naaptol.com/
Naaptol registered office address
Unit 418, Building 2, Sector 1, Millennium Business Park, Mahape, Navi Mumbai – 400710
Naaptol Overview
Naaptol has sales of Rs 2 crore each day.
The e-commerce portal associates with some 470 brands nationwide.
The company recently forayed into television with an investment of Rs 60 crore.
Founded: 2008
How to find Naaptol?
You can check here
Contact Naaptol support on Social Media (click on the icons)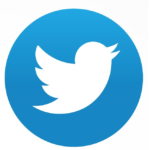 About Naaptol
Naaptol, with offices in Mumbai, Jaipur and Gurgaon, employs close to 60 people (as of 2011). It plans to add 500 employees by end of the year. Recently, Naaptol has raised $25 million (Rs 123 crore) from New Enterprise Associates (NEA) for expanding its operations across the country. To improve its reach, the company also launched Naaptol Club, a online private shopping club that gives access to the best brands from around the world, at up to 80% concession.
Naaptol Frequently Asked Questions(FAQs)
How long will it take to get my order?
We work hard to make sure that your order reaches to you on time.
But in unforeseen situation your product might take a little longer time.
What is this shopping cart thing?
Shopping cart is a basket where you can accumulate all your products and pay the grand total at the time of check out just like you do in your nearest shopping mall.
Which forms of payment do you accept?
You can either check out with your credit card, debit card, internet banking, PayMate or pay cash on delivery if the product has the option to do so.
Naaptol also provide the option of easy payment by EMI installment available on ICICI credits cards only.
Review Naaptol
Share your review below using the comment box. Your review will be published in this section.
Rate Naaptol Customer Care
Click on below stars to rate