Nasty Gal is an American clothing and accessory brand popular for its affordable and fashion-forward apparel. The founder of Nasty Gal, Sophia Amoruso embodies the true spirit of what the retailer stands for.
How to Contact Nasty Gal
 

Customer Support/Phone Number?

Customer Care phone: NA
Email:[email protected]
Website:https://www.nastygal.com/
Nasty Gal registered office address
523 West 6th Street Suite, 330 Los Angeles, CA90014, United States
Nasty Gal Overview
On Nasty Gal, one can shop for a wide variety of products such as tops, dresses, shoes, sweaters, boots and accessories such as jewellery, bags, backpacks, hair extensions, and hats.
Between the year 2009 and 2012, Nasty Gal was the talk of the town. The sales had skyrocketed and become a cult favourite. In the year 2016, UK-based retailer Boohoo.com purchased the brand for $20 million.
Founded: 2006
How to find Nasty Gal?
You can check here
Contact Nasty Gal support on Social Media (click on the icons)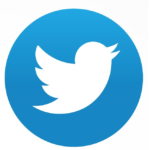 About Nasty Gal
Nasty Gal is an American retailer that specializes in fashion for young women. The company has customers in over 60 countries. Founded by Sophia Amoruso in 2006, Nasty Gal was named "Fastest Growing Retailer" in 2012 by INC Magazine. Products can be searched by category or keyword. Explore the Sale section if you are looking for deep discounts on tops or dresses. Buyers can filter products by a number of parameters like size, color and rating. There is a size guide if you need help in choosing the right fit.
Nasty Gal Frequently Asked Questions(FAQs)
Can I exchange my order?
We don't offer exchanges, but you can return your package and order again.
Your refund will be processed as soon as we get your items back—Check out our refund section for more details.
How do I use my gift voucher?
Enter your code into the "Redeem Gift Voucher" box at the checkout page.
The remaining balance will stay on your gift card.
How can I pay for my order?
We accept the following payment cards: Visa, Visa Debit, MasterCard, Maestro and American Express.
We also accept PayPal, Apple Pay (iOS only), Afterpay, Klarna and Quadpay (not available on app), Giftcards and prepaid debit cards.
Review Nasty Gal
Share your review below using the comment box. Your review will be published in this section.
Rate Nasty Gal Customer Care
Click on below stars to rate