Netspend started its services on 1999, it provide consumers a prepaid debit card and offers a competitive alternative to checking account debit cards, credit cards and cash.
How to Contact Netspend Customer Support/Phone Number?
Customer Care phone: + 1-86-NETSPEND/1-866-387-7363
Email: [email protected](COMPLAINTS)
Website: https://www.netspend.com/
Netspend registered office address
701 Brazos St.Austin, TX 78701
Netspend Overview
It was founded by Sosa Brothers.
It serve 10 million active cards consumers with 130,000+ reload locations.
Founded: 1999
How to find Netspend location?
You can check here
Contact Netspend support on Social Media (click on the icons)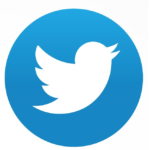 About Netspend
Netspend acquired by Georgia-based TSYS in 2013
Netspend Silent Features:
Direct deposit offer a convenient way to add money to your Card Account and get paid up to 2 days faster.
Use your card anywhere Visa debit cards or Debit Mastercard is accepted.
Its easy to check Card Account balance and transaction history.
Send money to friends and family.
Netspend does not charge for this service, but your wireless carrier may charge for messages or data.
The Netspend Visa Prepaid Card is issued by Axos Bank.
Netspend Frequently Asked Questions(FAQs)
How much does it cost to order a Netspend card?
No cost to order and activate a Netspend card.
However after activation you choose plan here.
What are the features of Prepaid Debit card?
No credit check
No activation fee
There is no minimum balances.
Can I send money to another Netspend account?
You can transfer money online free.
What can I buy with my Netspend card?
Pay bills, rent and other utility
You can use for purchases at stores, over the phone and online
Review Netspend
Share your review below using the co mment box. Your review will be published in this section.
Rate Netspend Customer Care
Click on below stars to rate