Newark Airport started its operation on 1928, its managed by Port Authority of New York and New Jersey.
How to Contact Newark Airport Customer Support/Phone Number?
Customer Care phone: + (973) 961-6000
Feedback : (212) 435-3008
Parking Enquiry  : (347) 238-3231
Email: [email protected] (Air Cargo)
Website: https://www.newarkairport.com/
Newark Airport registered office address
Tunnels, Bridges and Terminals,One Madison Avenue, 5th Floor,New York, NY 10010
Newark Airport Overview
It is the nation's oldest airfield and home to the nation's first commercial airline

terminal.

Newark Airport is located 3 miles (4.8 km) south of Downtown Newark, and 9 miles (14 km) west-southwest of the borough of Manhattan.
Founded: 1928
How to find Parking and other details of Newark Airport
You can check here
Contact Newark Airport support on Social Media (click on the icons)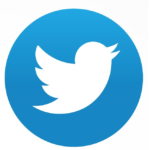 About Newark Airport
Newark Airport is the 6th busiest airport in the US by international passenger traffic. It is one of three major airports serving the New York metropolitan area; the others are John F. Kennedy International Airport and LaGuardia Airport, which are also operated by the Port Authority. It employs more than 24,000 people.
Terminal A handles only domestic and Canadian flights served by JetBlue, Frontier Airlines, Air Canada, Air Canada Express, Alaska Airlines, American Airlines, American Eagle; and some United Express flights.
Terminal B exclusively handles foreign carriers; and also handles flights to the Caribbean through JetBlue, other smaller carriers, such as Delta Airlines, Delta Connection, Sun Country, Elite Airways, Allegiant Air, and Spirit Airlines flights, and some of United's international flights.
Terminal C is exclusively for United Airlines and its regional carrier United Express.
Newark Airport also have the following services:
How to find lost and found luggage details?
You can check here.
How to find Air Cargo details?
You can check information here.
Review Newark Airport
Share your review below using the comment box. Your review will be published in this section.
Rate Newark Airport Customer Care
Click on below stars to rate