NEXUS pass started its service on 2003, is a joint Canada Border Services Agency and U.S. Customs and Border Protection.
How to Contact NEXUS pass Customer Support/Phone Number?
Customer Care phone: + 877-227-5511
International Callers : (202) 325-8000
TTY : (866) 880-6582
Email:  [email protected]
Website: https://www.cbp.gov/
NEXUS pass registered office address
1300 Pennsylvania Ave. NW,Washington, DC 20229
NEXUS pass Overview
It began as a pilot project in 2000 at the Sarnia–Port Huron border crossing to reduce traffic congestion.
NEXUS members can report to approximately 450 designated sites in Canada.
Founded: 2003
How to find CBP forms?
You can check here
Contact NEXUS pass support on Social Media (click on the icons)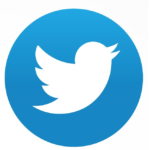 About NEXUS pass
Traveler and expedited border control program designed for pre-approved, low-risk travelers.
NEXUS pass Silent Features:
Its main feature is to protect public from dangerous people and materials while enhancing the Nation's global economic competitiveness by enabling legitimate trade and travel.
Members of the program can avoid waits at border entry points by using reserved lanes at land crossings into Canada and the United States .
Members can use self-serve kiosks at airports in Canada, the US and some international locations or by phoning border officials for a marine entry.
A NEXUS membership card is a valid document under the Western Hemisphere Travel Initiative (WHTI), so it can be used in place of a passport, including by air if flying between the US and Canada.
NEXUS pass Frequently Asked Questions(FAQs)
Who is eligible for the program?
He must be a citizen or permanent resident of Canada or the United States or citizen of Mexico that holds a Viajero Confiable membership.
Must reside in their respective country for three years before applying for NEXUS membership.
Applicants must also be legally admissible to both Canada and the United States.
Must undergo a criminal history check.
In case if the applicant is under 18 both parents must provide their written consent or attend the interview.
How can i submit the application?
 It can be submitted either online, via the U.S. Customs and Border Protection website, or on paper, processed by the Canada Border Services Agency.
What is the cost of application process?
fee is $50 CAD for Canadian residents
fee is $50 USD for USA residents
The fee is waived for applicants under the age of 18.
What is Viajero Confiable Program?
Mexico members may apply for program online .
US citizens who are members of Global Entry and meet other requirements may apply for the Viajero Confiable card.
Review NEXUS pass
Share your review below using the comment box. Your review will be published in this section.
Rate NEXUS pass Customer Care
Click on below stars to rate