Oyo Rooms Brazil started its operation on 2018, its world's largest chain of hotel.
How to Contact Oyo Rooms Brazil Customer Support/Phone Number?
Customer Care phone: +55 800 696 7666/
Cancel reservation: +55 21 2730 6985
Email: [email protected]oyorooms.com
Website: https://www.oyorooms.com/br
Oyo Rooms Brazil registered office address
Avenida Fagundes Filho, 271 Novas reservas: 0800 696 7666 Outros Serviços: (11) 5581-2391 – São Judas, São Paulo – SP, 04304-010, Brazil
Oyo Rooms Brazil Overview
Hassle-free and affordable stay-options anywhere in the world.
The fastest growing hotel chain in the world.OYO currently has over 17,000 employees globally.
Founded: 2018
How to book hotel room with oyo?
You can check here
Contact Oyo Rooms Brazil support on Social Media (click on the icons)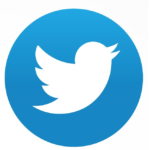 Download Oyo Rooms Brazil app
Oyo Rooms Brazil  App on Google play


Oyo Rooms Brazil  App on Apple App Store


About Oyo Rooms Brazil
Its world's third largest and fastest-growing chain of leased and franchised hotels, homes & living spaces. OYO partners with hotels to give similar guest experience across cities. Canceling an OYO Booking is as quick and easy as booking. Guests are advised to check them when booking.
Oyo Rooms Brazil Frequently Asked Questions(FAQs)
Are there any cancellation charges of rooms?
There are no cancellation charges if cancelled within 24 hours.
Do you allow pets in hotel room?
Pets are not allowed on the hotel's premises, except for those regulated by Law No. 11,126 / 2005 (Law of the Guide Dog).
Do you provide Wifi connection in remote location?
Hotels in remote locations may not have Wi-Fi connectivity due to network unavailability in those regions.
Review Oyo Rooms Brazil
Share your review below using the comment box. Your review will be published in this section.
Rate Oyo Rooms Brazil Customer Care
Click on below stars to rate