Oyo Rooms Indonesia started its operation on 2018, its one of the largest chain of hotels.
How to Contact Oyo Rooms Indonesia Customer Support/Phone Number?
Customer Care phone: +62 2129707600
Email: [email protected]oyorooms.com
Website: https://www.oyorooms.com/id/
Oyo Rooms Indonesia registered office address
Jakarta, DKI Jakarta 12190, ID
Oyo Rooms Indonesia Overview
One of the LARGEST digital hospitality startups for hotels and homes across Indonesia.
Started operations in three cities including, Surabaya, and Palembang that offer more than 1000 rooms.
Founded: 2018
How to book Oyo Room in Indonesia?
You can check here
Contact Oyo Rooms Indonesia support on Social Media (click on the icons)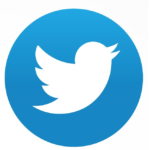 Download Oyo Rooms Indonesia app
Oyo Rooms Indonesia App on Google play


Oyo Rooms Indonesia App on Apple App Store


About Oyo Rooms Indonesia
Oyo are planning to expand in 35 cities in Indonesia, including Yogyakarta, Bandung, Bali, over the next 15 months.Indonesia attracts approximately 15 million tourists from all over the world.The company plans to invest $100 million into Indonesia and will look to launch in over 35 cities by 2019.
Oyo Rooms Indonesia Frequently Asked Questions(FAQs)
What are the standard check-in and check-out timings?
 check-in time is 12 noon and check-out time is 11 am.
Does the booking include lunch/dinner as well?
Oyo provide complimentary breakfast with the booking which include meals .
Can I book a room in the same city as in my ID proof?
In case of booking a room in same city, select 'Localite' in the filters to identify hotels that allow Local ID bookings.
Review Oyo Rooms Indonesia
Share your review below using the comment box. Your review will be published in this section.
Rate Oyo Rooms Indonesia Customer Care
Click on below stars to rate