RAVPower is a Chinese manufacturer of laptop and cell phone batteries. It is most popular for the mobile charging solutions.
How to Contact RAVPower
 

Customer Support/Phone Number?

Customer Care phone: +86 755-2390-8816
Email: [email protected]/[email protected]
Website: https://www.ravpower.com/
RAVPower registered office address
Room 803,Block A, Hailrun Complex, No.6021 Shennan Boulevard, Shenzhen, 518040, China
RAVPower Overview
The RAVPower products are sold on major ecommerce channels including Amazon. They reach more than 30 million customers across 56 countries.
You will find power banks from 6700 mAh capacity to up to 32,000 mAh capacity.
Also find 10,000 mAh, 16,750 mAh, 22000 mAh and 26,800 mAh.
How to find RAVPower?
You can check here
Contact RAVPower support on Social Media (click on the icons)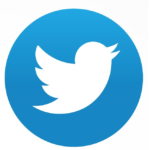 About RAVPower
The brand is part of Shenzhen-based Sunvalley Group. Other associate brands include Anjou, Vava, Taotronics, Sable and HooToo. The electronics accessories retailer has partnered with Studio F. A. Porsche for luxurious design on its products. The products also come loaded with a host of features and includes the latest tech in the industry. The products reportedly incorporate Qualcomm's Quick Charge which produces 4x faster charging speeds.
RAVPower Frequently Asked Questions(FAQs)
What does this warranty cover?
During the warranty period, if the original manufacture of the material or workmanship of the product is deemed to be defective, RAVPower® will (at its sole option) replace the product at no charge with the same or comparable product.
Products and parts replaced under this warranty become the property of RAVPower® and are not returned to you.
If products and/or parts require service after the warranty period expires, you must pay all labor and parts charges.
Warranty coverage terminates if you sell or otherwise transfer the product.
Warranty Timeline
| ITEM | LIMITED WARRANTY | EXTENSION WARRANTY |
| --- | --- | --- |
| Power Banks | 18 | 12 |
| Cables | 18 | 12 or Lifetime |
| Chargers | 18 | 12 |
| Batteries | 18 | 12 |
| Hubs & Adapters | 18 | 12 |
| Specified Products | 18 | 12 or Lifetime |
Note: for reference only. Warranty periods differ according to the model.
What type of Payment Methods accept?
RAVPower.com accepts only PayPal at the moment, but it will be support most major credit cards such as Visa, MasterCard, American Express, and Discover soon.
Review RAVPower
Share your review below using the comment box. Your review will be published in this section.
Rate RAVPower Customer Care
Click on below stars to rate