RCI (resorts) started its operation on 1974, it is a timeshare exchange company with over 6,300 affiliated resorts in 110 countries.
How to Contact RCI (resorts) Customer Support/Phone Number?
RCI WEEKS: + 1.800.338.7777/+ 1.317.805.8000
RCI POINTS : 1.877.968.7476/1.317.805.9941
Email: [email protected]
Website: https://www.rci.com/
RCI (resorts) registered office address
9998 N Michigan Rd,Carmel, IN 46032
RCI (resorts) Overview
It is established by Jon and Christel DeHaan and founded in Indiana
RCI is part of Wyndham Destination Network and the Wyndham Worldwide family of brands.
Founded: 1974
How to check resort directories?
You can check here
Contact RCI (resorts) support on Social Media (click on the icons)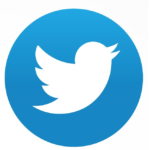 About RCI (resorts)
RCI is the global leader in vacation exchange. It allows user to  manage their Vacation Exchange accounts. RCI provide  750,000 available exchange and rental vacation accommodations around the world. There are two kinds of membership programs RCI Weeks and RCI Points.
RCI (resorts) Frequently Asked Questions(FAQs)
What is RCI Weeks?
It allows users to participate in exchange system.
Members can exchange week for a vacation that requires less Deposit Trading Power .
What is RCI points?
It offers flexibility to members to decide when and where to travel and choose accomadation.
Members can save or extend their points and can use for future.
You can also book short stays ten months in advance .
Members can use points for discounts on airfare, hotel stays, rental cars, and more.
You can use cruise for vacations.
What is Exchange Vacations?
Its an act through which members can exchange deposited vacation ownership week for another week in the RCI system.
Review RCI (resorts)
Share your review below using the comment box. Your review will be published in this section.
Rate RCI (resorts) Customer Care
Click on below stars to rate