Register is a growing domain registrar and web technology company founded by Richard Forman and Peter Forman in 1994.
How to Contact Register.com
 

Customer Support/Phone Number?

Customer Care phone: 877-454-5211/5213, 902-749-5311
Email: [email protected]/[email protected]
Website: https://www.register.com/
Register.com registered office address
5335 Gate Parkway, Jacksonville, Florida 32256
Register.com Overview
There are more than 50 products on the catalog.
The company currently manages more than 2.5 million domain names.
Register is owned and managed by Web.com Group, Inc.
Founded: 1994
How to find Register.com?
You can check here
Contact Roomster support on Social Media (click on the icons)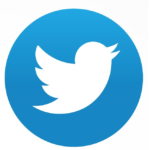 About Register.com
Popular domain extensions include .com, .org, .net, and .info. Further, you can do a bulk domain search, check Whois of an existing domain and explore the premium domains that come with catchy names and top-level extensions. Along with domain, you can add an email for single user or multiple users. You can access your emails via the web or smartphone. The Professional Email package offers 1 mailbox along with 15GB storage.
Register.com Frequently Asked Questions(FAQs)
Who uses a WHOIS domain name lookup?
A variety of third parties may check domain names in the WHOIS search database.
Here are a few scenarios:
Individuals check domain names for expiration dates
Registrars check domain names when transferring ownership
Authorities check domain names when investigating criminal activity
Keep in mind, having your personal information made available to the public can also increase your risk of becoming a victim of hackers, spammers and data miners.
What happens with a Public WHOIS Database Listing
If you're comfortable with having your information available to the public—and don't want the extra fee associated with private domain registration—Register.com will submit a public listing to the WHOIS lookup database.
This listing will include your name, address, phone number, email address and domain name expiration date.
Your website hosting IP address and host name will also be listed.
Review Register.com
Share your review below using the comment box. Your review will be published in this section.
Rate Register.com Customer Care
Click on below stars to rate