Famous in Japan as Biohazard, Resident Evil is a horror video game owned by Capcom. The game was created by Tokuro Fujiwara and Shinji Mikami and was initially released for PlayStation back in 1996.
How to Contact Resident Evil
 

Customer Support/Phone Number?

Customer Care phone: +81-6-6920-3600
Email: [email protected]
Website: https://game.capcom.com/
Resident Evil registered office address
Capcom Co., Ltd. 3-1-3 Uchihirano-machi, Chuo-ku, Osaka, 540-0037, Japan
Resident Evil Overview
The best-selling game franchise of the company has recorded a sale of 105 million units worldwide.
The film series based on the video game is the highest-grossing series based on a video game.
The first five entries of the game have earned $244 million in North America alone, and the first five films based on the game have earned $915 million, making it the biggest horror movie franchise so far.
How to find Resident Evil?
You can check here
Contact Resident Evil support on Social Media (click on the icons)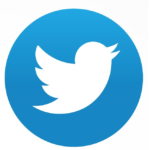 About Resident Evil
This Japanese game series has further expanded into film series, animated film, comic books, television, audio dramas, and popular merchandise. The game is credited to bring the zombie scenario back to popular culture. The game is also known to have popularised the 'over-the-shoulder' view. Capcom, the publisher and developer of the game, reached new levels of success with the Resident Evil franchise.
Review Resident Evil
Share your review below using the comment box. Your review will be published in this section.
Rate Resident Evil Customer Care
Click on below stars to rate