Rolex launched its service on 1905, its a Swiss luxury watch manufacturer based in Geneva, Switzerland.
How to Contact Rolex Customer Support/Phone Number?
Customer Care phone: +4122 302 22 00
Email: [email protected]
Website: https://www.rolex.com/
Rolex registered office address
3-5-7 rue François-Dussaud,1211 Geneva 26,Switzerland
Rolex Overview
It was founded by Alfred Davis and his brother-in-law Hans Wilsdorf.
The company  registered  Rolex as the brand name of its watches in 1908  and  became a Rolex watch  co Ltd in 1915.
Founded: 1905
How to find local store of Rolex?
You can check here
Contact Rolex support on Social Media (click on the icons)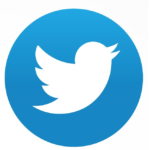 About Rolex
It has pioneered the development of the wristwatch for the modern era.
Rolex Silent Features:
After World War it moved to Geneva, Switzerland in order to avoid heavy taxation.
Rolex SA and its subsidiary Montres Tudor SA design, manufacture, distribute and service wristwatches sold under the Rolex and Tudor brands.
Forbes ranked Rolex as the world's 71st most valuable brand in 2018.
Rolex holds the record for the most certified chronometer movements in the category of wristwatches.
Rolex mostly produced mechanical watches.
It has three watch lines: Oyster Perpetual, Professional and Cellini.
Rolex Frequently Asked Questions(FAQs)
Where can I purchase a Rolex watch?
Rolex new watches are sold by Official Rolex Retailers.
It  ensure its international five-year guarantee.
Can a Rolex be polished?
Polished by Professionals and done by Official Rolex Service Centre.
How long is the guarantee on a Rolex watch?
It give international five-year guarantee from the date Official Rolex Retailer purchase and registered with Rolex.
Review Rolex
Share your review below using the comment box. Your review will be published in this section.
Rate Rolex Customer Care
Click on below stars to rate