Rosetta Stone is a Learn Language Programming Foundation.
? to Contact Rosetta Stone
Foundation

Customer Support/Phone Number

Customer Care phone: 8002808172, 8008112819
Email: [email protected]
Website: https://www.rosettastone.com/
Rosetta Stone Foundation Registered office address
1621 N. Kent Street, Suite 1200, Arlington, VA 22209
Rosetta Stone Foundation Overview
Rosetta Stone Foundations is available in various offerings. All offerings have the same user interface and sign-in process, however, the product features available to each offering are different like, Language Training, Games & Activities, Live Tutoring, Mobile Application.
Rosetta Stone Foundations Services
Language Training
Games & Activities
Live Tutoring
Mobile Application.
Language Training
Language Training is the cornerstone of your experience as you learn a language. You will learn exclusively in your new language, without translation, quickly gaining the confidence to communicate. The Rosetta Stone immersion-based learning method immediately teaches you to think in a new language by connecting words with vivid imagery in real-life contexts to convey meaning.
Games & Activities
Games & Activities contains activities you can play by yourself or with a partner as well as stories you can read that are entirely in your new language. The content in these activities correlates with your progress in Language Training, allowing you to further reinforce and review the material you've learned.
Live Tutoring
Live Tutoring sessions are 25-minute interactive sessions with a native speaker of your new language and up to three fellow learners. Sessions are scheduled after you complete the second and fourth core lessons of each unit in Language Training. During the session, the Tutor walks the learners through a review of the material covered in the lessons. To schedule a Live Tutoring session, open the scheduling screen by selecting the headset icon on your Rosetta Stone home screen. Then, navigate to the unit and lesson you'd like to attend.
Contact Rosetta Stone Foundation support on Social Media (Just click)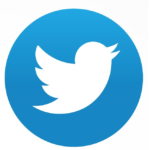 Apps for Rosetta Stone: Learn Language
About Rosetta Stone Foundation
Rosetta Stone began with one man's dream to find a better way to learn a language. That dream has since evolved into one of the most recognized technology-based learning companies in the world.
In 2003 Rosetta Stone went global, establishing offices in various major markets around the world, and in 2006, the company was officially renamed after its signature product. Rosetta Stone Inc. became a publicly-traded company on the New York Stock Exchange in April 2009 and continues to provide language-learning solutions in 30 different languages.
FAQs
1. Does it work? What will I be able to do?
Yes, but with one small catch. You have to put in the work.
You'll get help from our tried-and-true Dynamic Immersion® technology and a suite of tools designed to get you off the app and thriving in real life. The rest is up to you.
2. Can I change languages?
Rosetta Stone Unlimited members get full access to all our languages.
3. How much will I need to know in advance? Is there a placement test?
Join at any level. The first time you open the app, you'll get a chance to choose a plan based on your experience and what you hope to get out of learning.
4. What comes with my subscription?
In addition to useful content and an immersive experience, you'll also get a suite of tools developed to help you succeed in the real world.
5. What is Seek & Speak®️ and why is it asking me to find a fruit?
Seek & Speak®️ is a scavenger hunt powered by augmented reality. When you feel like you've been sitting down for too long, open it up and choose a challenge. It will send you on a hunt for something like fruit or tech devices. You snap a pic, it delivers a translation and together you start building a conversation.
Review Rosetta Stone Foundation
Share your review below using the comment box. Your review will be published in this section.
Rate Rosetta Stone Foundation Customer Care
Click on the below stars to rate.