Nol card is a smart travel card used in public transports in Dubai where you can travel around Dubai using the nol card. Types of nol cards are:
Nol Silver card is a starter card which can be used in bus, taxi, tram, train, ferry, retail shops, parking etc
Nol personal card / Blue card: this card's balance can be recovered if lost/stolen and can be used like nol Silver card. It's a comfort and luxury card.
Nol Gold card: Can be used in gold class cabin in metro or tram where the fare is doubled the regular fare.
Nol red card: It is one time use
*Other than nol red card, all other cards have 5 years validity period.
How to Contact RTA Dubai Nol?
Phone:
+971 4 284 4444, +971 4 605 1414 (calling from overseas:24/7)
Nol customer care phone number
: 800 90 90
Email: [email protected]
Website: 
Address:
Roads & Transport Authority,
P. O. Box: 118899, Dubai, United Arab Emirates.
Fax
+971 4 206 5555
Contact RTA Dubai nol support on Social Media (click on the icons)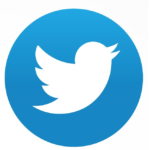 RTA Dubai nol Frequently Asked Questions(FAQs)
How to top up nol card?
1. How to check your nol balance?
2. How to get refund from nol card?
3. How to use your nol card to pay at the supermarket, restaurant, clinic, pharmacy, electronics, etc?
Review RTA Dubai nol
Share your review below using the comment box. Your review will be published in this section.
Rate RTA Dubai nol Customer Care
Click on below stars to rate