The San Antonio Spurs are an American professional basketball team based in San Antonio.
How to Contact San Antonio Spurs Customer Support/Phone Number?
Customer Care phone: (210) 444-5000, 210.444.5050
Email: N/A
Website: https://www.nba.com/spurs/
San Antonio Spurs registered office address
San Antonio, TX 78219, United States.
About San Antonio Spurs
Owner: Spurs Sports & Entertainment (Peter John Holt, Chairman and CEO)
Retired numbers: 10 (00, 6, 9, 12, 13, 20, 21, 32, 44, 50)
Arena/Stadium: AT&T Center
The San Antonio Spurs are an American professional basketball team based in San Antonio. The Spurs compete in the National Basketball Association (NBA) as a member of the league's Western Conference Southwest Division. The franchise has won NBA championships in 1999, 2003, 2005, 2007, and 2014.
San Antonio Spurs Schedule
Contact San Antonio Spurs support on Social Media (click on the icons)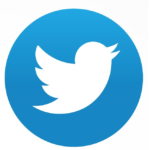 Download San Antonio Spurs app
San Antonio Spurs App on Google play
San Antonio Spurs App on Apple App Store
San Antonio Spurs Overview
San Antonio Spurs, American professional basketball team established in 1967 that is based in San Antonio, Texas.
The Spurs won five National Basketball Association (NBA) championships (1999, 2003, 2005, 2007, and 2014) during one of the most dominant stretches in NBA history.
FAQs
1. How do I access my tickets on my smartphone?
Download the free official san antonio spurs app from itunes app store or the google play store. Go to "tickets" located on the bottom navigation. Click "manage" and enter your email address and password. This is the same email and password that you use to log into your spurs account manager. Once you have logged into your account, you can view, transfer or resell your tickets right from your phone.
2. Can I use a screenshot of my ticket?
No, a mobile ticket must be provided either within the app, the mobile website or within your phone's wallet to gain entry.
3. CanI print my ticket from home?
No. This year, tickets are digital and only accessible via your mobile device. Your phone is your ticket. This includes any ticket forwarded/transferred to another account or purchased off a third party site such as, nba ticketexchange or stubhub.
4. What happens if my ticket doesn't scan properly?
That can usually be solved by turning your screen brightness to the highest setting. If that doesn't work, your ticket can be validated by having the ticket taker manually enter your ticket barcode directly into the scanner.
5. What if i lose connectivity / can't connect to my account at the AT&T center?
The spurs app includes offline mode so once the tickets have been added to your account, you will be able to access them regardless of internet connectivity. To ensure seamless entry, we highly recommend downloading your tickets to your phone before arriving to the game. If you have an iphone, you can store your tickets in your apple wallet or google pay (if you're an android user).
6. What if i don't have a smartphone or I have additional questions about mobile ticketing at this time?
If you do not have a smartphone, please contact our customer service departmentfor assistance. Staff is here to answer any questions concerning mobile entry, general ticketing or mobile wallet registration.
Review San Antonio Spurs
Share your review below using the comment box. Your review will be published in this section.
Rate San Antonio Spurs Customer Care
Click on the below stars to rate.