Shopbop.com launched its operation on 1999 in Madison, Wisconsin. It is US online  fashion store Specialized in Clothing, shoes, handbags and accessories.
How to Contact Shopbop.com Customer Support/Phone Number?
Customer Care phone: + 1-877-SHOPBOP(1-877-746-7267) (US & Canada)
Outside USA : 1-608-270-3930
Email: [email protected]
Website: https://www.shopbop.com/
Shopbop.com registered office address
1245 E Washington Ave (at Baldwin St),Madison, WI 53703,United States
Shopbop.com Overview
It has been a subsidiary of Amazon.com since 2006.
It has more than 103 different lines of high-end clothing.
Founded: 1999
How to Track Orders ?
You can check here
Contact Shopbop.com support on Social Media (click on the icons)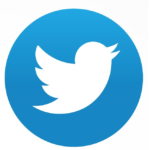 About Shopbop.com
Shopbop was founded by Bob Lamey,Martha Graettinger,and venture investor Ray Zemon. It was acquired by Amazon.com in 2006. It offers Loyalty sbopbop rewards. Shopbop includes dresses, Lingerie, Pants, Shorts, Skirts, Swimwear, Tops, Jackets, Shoes, Sandals, Bags, Wallets, Belts, Hats, Sunglasses, Travel Accessories etc. Shopbop includes products from Notable designer and new designer. It also offers discount on various products.
What is the return and Shipping policy?
You can check information here.
Review Shopbop.com
Share your review below using the comment box. Your review will be published in this section.
Rate Shopbop.com Customer Care
Click on below stars to rate