Silverleaf Resorts is a leading developer, marketer, and operator of timeshare resorts in the economy segment of the timeshare industry.
How to Contact Silverleaf Resorts Customer Support/Phone Number?
Customer Care phone: 800-613-0310
Email: [email protected]
Website: https://op.silverleafresorts.com/
Silverleaf Resorts registered office address
North Richland Hills, Texas, United States.
About Silverleaf Resorts
Founded: 1989
Founder: Robert E Mead
Silverleaf Resorts, Inc. operates a timeshare resort. The Company offers a country club, spa, activity center, and dining options, as well as badminton, horseshoes, archery, golf, whitewater rafting, and other outdoor activities. Silverleaf Resorts serves customers in the United States.
Highlight
Silverleaf owns and maintains 13 resorts across the United States.
Canyon Lake. Hill Country Resort.
Flint. Villages Resort.
Branson. Holiday Hills Resort.
South Lee. Oak 'n Spruce Resort.
Galveston. Galveston Seaside Resort.
Conroe. Piney Shores Resort.
Sheridan. Fox River Resort.
Holly Lake Ranch. Holly Lake Resort.
Ozark Mountain Resort
Lake'O the Woods
Contact Silverleaf Resorts support on Social Media (click on the icons)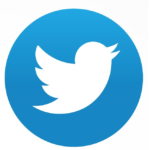 Silverleaf Resorts Overview
Silverleaf Resorts helps vacationers get away without going far away.
The company owns and operates more than a dozen time-share resorts in six states (Florida, Georgia, Illinois, Massachusetts, Missouri, and Texas).
Review Silverleaf Resorts
Share your review below using the comment box. Your review will be published in this section.
Rate Silverleaf Resorts Customer Care
Click on the below stars to rate.