Slickwraps is your premier source for quality consumer electronics protection and accessories.
How to Contact Slickwraps Customer Support/Phone Number?
Customer Care phone: (866) 660-5173
Email: [email protected], [email protected]
Website: https://slickwraps.zendesk.com/hc/en-us
Slickwraps registered office address
Slickwraps, Inc 355 N. Mosley St Wichita, KS 67202, United States.
About Slickwraps
C.E.O: Jonathan Endicott
Founded: 2010
Slickwraps is your premier source for quality consumer electronics protection and accessories. Their products have been featured in many of the top online electronics magazines and techno blogs. Specializing in smartphones and other small electronics, we strive to outclass the competition by selling the highest quality materials at the lowest prices possible. They are constantly searching for new materials and ideas to expand our product line. They provide consumers worldwide with new, one-of-a-kind products.
Products
Slickwraps pride themselves in often being the first to come out with new ideas and custom materials, such as the hugely popular iGlowPhone. Another thing that sets Slickwraps apart from the competition is how they manufacture their products and how we procure our materials. Slickwraps, unlike many of our competitors, is American-owned and operated. Every product sent out by Slickwraps is made in America and we get as many materials as possible from local vendors. With state-of-the-art machinery and very tight quality control, they can ensure customers that every product they buy from us will be extremely high-quality and made in the U.S.A.
Track Your Order.
Contact Slickwraps support on Social Media (click on the icons)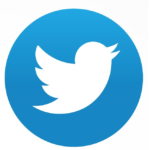 Download Slickwraps app
Slickwraps App on Google play
Slickwraps Overview
Slickwraps, a company that makes vinyl skins for phones and other electronics.
Founded in 2010.
Review Slickwraps
Share your review below using the comment box. Your review will be published in this section.
Rate Slickwraps Customer Care
Click on the below stars to rate.