Snap-on Tools founded on 1920 in Milwaukee, Wisconsin. Its a leading global innovator, manufacturer and marketer of tools, diagnostics, equipment, software and service solutions.
How to Contact Snap-on Tools Customer Support/Phone Number?
Customer Care phone: + 877-762-7664/+ 1-877-876-2766
Email: [email protected]
Website: https://www.snapon.com/
Snap-on Tools registered office address
2801 80th Street,Kenosha, Wisconsin 53143
Snap-on Tools Overview
It was founded as the Snap-on Wrench Company in Milwaukee, by Joseph Johnson and William Seidemann.
It has 4,900 mobile stores worldwide and serve in more than 130 countries.
Founded: 1920
what is franchise process?
You can check here
Contact Snap-on Tools support on Social Media (click on the icons)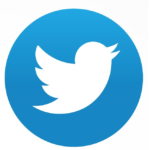 About Snap-on Tools
It brings you a quick, easy way to get the product information you need anytime, anywhere, on demand. It is an American designer, manufacturer and marketer of high-end tools and equipment for professional use in the transportation industry including the automotive, heavy duty, equipment, marine, aviation, and railroad industries. Snap-on tools are sold only by dealers and not in retail stores. It has more than 65,000 plus items.
Snap-on Tools Frequently Asked Questions(FAQs)
How to submit product idea?
Contact customer service and provide name, address, and telephone number. Detailed information will be send to you.
Or Print the form and fill the details .
What are the benefits of Snap on franchisees?
Low Monthly fees
Low initial franchise fees
No advertising fees
No Tranining fees
Untill you grow your business, No employee expenses.
What are financing sources available?
Snap-on Credit
SBA Financing
Cash Payment
Bank
Review Snap-on Tools
Share your review below using the comment box. Your review will be published in this section.
Rate Snap-on Tools Customer Care
Click on below stars to rate