Southwest Rapid Rewards started its operation on 1971, its major American airline headquartered in Dallas, Texas.
How to Contact Southwest Rapid Rewards Customer Support/Phone Number?
Customer Care phone: + 1-800-435-9792
Phone: Other Contact number
Email: n/a
Website: https://www.southwest.com/
Southwest Rapid Rewards registered office address
P.O. Box 36647-1CR, Dallas, Texas 75235
Southwest Rapid Rewards Overview
It was established on 1967 by Herb Kelleher as Air Southwest Co. and later change its name to Southwest Airlines Co., in 1971.
It schedules flights to 101 destinations in 41 states, Puerto Rico, Mexico, Central America and the Caribbean.
Founded: 1971
How to find Airport information?
You can check here
Contact Southwest Rapid Rewards support on Social Media (click on the icons)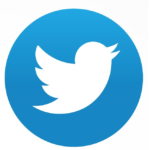 Download Southwest Rapid Rewards app
Southwest Rapid Rewards App on Google play


Southwest Rapid Rewards App on Apple App Store


About Southwest Rapid Rewards
Its the world's largest low-cost carrier. Southwest carries the most domestic passengers of any United States airline.
Silent features of Southwest Rapid Airline:
It operates about 4,000 departures a day during peak travel season.
It recently expanded its services to Honolulu, Maui, and Kailua-Kona,Lihue .
Planning to expand its services Hilo in 2020.
Efficent customer services
Lowest fare and no hidden fees.
permit 2 free checked bags per passenger.
No flight change fees.
It is the largest operator of the Boeing 737 worldwide, with 752 in service and each averaging six flights per day.
It offers in-flight entertainment like wifi, free movies, free streaming music, live Tv and many more.
Southwest Rapid Rewards Frequently Asked Questions(FAQs)
What are the benefits of Rapid Reward program?
You earn points by flying or spending with our partners.
Points never expire.
Its easy to earn points.
You can redeem it for gift cards, merchandise, international flights and many more.
You can choose and possiblity of travel are wide open.
Unlimited rewards seats .
What are the benefits of Southwest Gift Card?
No fees in signing up.
Never expire.
It fly to 95 plus destination.
Fast Delivery
Easy to redeem online, phone or at the airport.
What products are offered by Southwest Store?
Apparel
Accessories
toys
Peanut and many more.
What should be the size of checked in baggage?
Maximum weight is 50 pounds and maximum size is 62 inches (length + width + height) per check piece of luggage.
Review Southwest Rapid Rewards
Share your review below using the comment box. Your review will be published in this section.
Rate Southwest Rapid Rewards Customer Care
Click on below stars to rate