StackSocial is an online marketplace for access to hot and trending technology deals, software, gadgets and web services. The tech-focused ecommerce company was founded in 2014 and operates from its headquarters at Venice, California.
How to Contact StackSocial
 

Customer Support/Phone Number?

Customer Care phone: 415-335-6768
Email: [email protected]/[email protected]
Website: https://stacksocial.com/
StackSocial registered office address
21 Market Street, Venice, CA 90291, United States
StackSocial Overview
Under software, you have more than 150 apps and software for storage, design, entertainment and security.
The platform, which is home to more than 2,700 courses, boasts of 600,000 registered students.
Founded: 2014
How to find StackSocial?
You can check here
Contact StackSocial support on Social Media (click on the icons)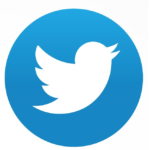 About StackSocial
There are a number of bundles offering discounted pricing and addons. One of the popular among students has been the StackSkills Unlimited: Lifetime Access plan. You get access to 1000+ premium online courses on design, marketing and coding. Additionally, you will receive course certifications and access to 350+ top instructors.
StackSocial Frequently Asked Questions(FAQs)
Where Can I Find My Tracking Information?
Once your order ships, you'll be emailed a tracking number. You can also track the status of your order and find your tracking number from your Purchases page.
To find out the estimated shipping time for your order, please refer to the "shipping" section on the page where you purchased the product.
If it's been longer than the estimated shipping time and you still haven't received your order, please reach out via the "Contact Us" link found at the top of this page. We're happy to help!
Where is My Referral Credit?
To receive $10 in referral credits, a new user must create an account using your referral link through Facebook, Twitter, or Google+ and purchase an item for over $10.
If the person you referred spends more than $50 on their first purchase, they will also receive $10 in credits, issued one month after their purchase.
Credits expire after 3 months and are issued based on the pre-tax purchase total. Pay-What-You-Want deals do not qualify for Referral Credits.
If you would like to view your credit balance or read more about the program, please visit the credits tab in your Account or check out our Terms.
Review StackSocial
Share your review below using the comment box. Your review will be published in this section.
Rate StackSocial Customer Care
Click on below stars to rate