Surveymonkey started its services on 1999, is an online survey development cloud-based software as a service company.
How to Contact Surveymonkey Customer Support/Phone Number?
Customer Care phone: + (650) 543-8400
Email: [email protected]
Website: https://www.surveymonkey.com/
Surveymonkey registered office address
1 Curiosity Way,San Mateo, California 94403,United States
Surveymonkey Overview
The company was owned by Ryan and Chris Finley until Spectrum Equity and Bain Capital acquired a majority interest in the company in 2009.
It serve worldwide and  offices in San Mateo, California, Portland, Oregon, Seattle, Washington,Dublin, Ireland, Ottawa, Ontario, and Sydney, Australia.
Founded: 1999
How to find SurveyMonkey office location?
You can check here
Contact Surveymonkey support on Social Media (click on the icons)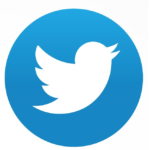 About Surveymonkey
The company provides surveys, and a suite of paid back-end programs.
Surveymonkey Silent Features:
The company has acquired three other survey tools, Precision Polling, Wufoo, and Zoomerang, as well as a 49.9 percent stake in the UK-based Clicktools.
SurveyMonkey acquired GetFeedback, a San Francisco-based customer experience management company.
Send surveys and monitor your results in real time.
Create a survey from scratch or choose a custom template.
Send your survey out through email, text, or social networks.
Surveymonkey Frequently Asked Questions(FAQs)
How much does SurveyMonkey cost?
Basic plan is free.
Standard Monthly plan :899 rs
Standard Annual plan : 699 rs per month
Advantage plan :1,999 rs per month
Premier plan : 4,999 rs per month
Team Advantage plan: 1,550 rs per month
Team Premier plan : 3,880 rs per month
Is this fees refundable?
Fees paid by you are non-refundable.
What are the terms of Wufoo service?
One free account per person.
SurveyMonkey may terminate any free Wufoo accounts that do not receive a form submission for 6 months or where the accounts are not accessed for 6 months.
Do you offer discounts?
Discounts are allow to nonprofits, students, and educators who are eligible.
It also depend on the country you're located in.
Review Surveymonkey
Share your review below using the comment box. Your review will be published in this section.
Rate Surveymonkey Customer Care
Click on below stars to rate