Tabby is an Online shopping place here to buy all branded products.
How to Contact Tabby Customer Support/Phone Number?
Customer Care phone: +971 42156750/+966 115201142/+965 22270163/+973 16163529
Email: [email protected]
Website: https://tabby.ai/

Tabby Registered office address
Saudi Arabia: 7421 King Fahd Road, Olaya District Riyadh 12212-3143, Saudi Arabia.
UAE: Dubai, UAE.
About Tabby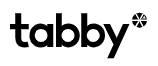 Founded: 2019
Industries: Financial Services
Tabby makes shopping more rewarding by empowering people with the flexibility and freedom to get what they want. tabby lets you shop now, pay later and earn cash – without the interest, fees or debt traps.
Over 2,000 global brands and small businesses use tabby to accelerate growth and gain loyal customers by offering easy and flexible payments. Today tabby operates in Saudi Arabia and the UAE, and has raised +$30m in funding from global and regional investors.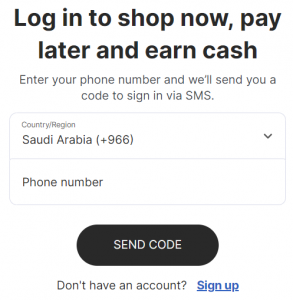 Shop Categories
Fashion
Beauty
Home
Gifts & Gadgets
Baby & Toys
Sports & Gaming
How it works.
Shop Online
1. Find your favorite brands
Shop your favorites or discover new brands that let you get the most out of shopping. You'll find Adidas, IKEA, Centrepoint, Golden Scent and hundreds more.
2. Choose tabby at checkout
Add what you want to your cart and choose tabby at checkout. Sign up, link any card, and get approved instantly.
3. Split into 4 monthly payments
Pay only 25% upfront and we'll remind you about the rest. Completely free, no interest.
Shop in-store
1. Scan QR code
To get started, scan the tabby QR code when you're at the store
2. Sign up to the tabby
Create an account and link any debit or credit card to get approved instantly
3. Checkout at the cashier.
Pay only 25% upfront and we'll remind you about the rest. Completely free, no interest.
Click here to know the Cashback details
Pay later with tabby
Get it now, pay later.
Shop for what you love now and spread out your payments.
No interest or fees.
You'll never pay extra when you pay on time.
Pick a card, any card.
Link any debit or credit card and get instant approval.
Payments worth checking out.
Give your customers the freedom and flexibility to choose between Split in 4 or Pay in 14.
Split in 4
Give customers the freedom to split their purchase into 4 equal payments billed every month at no interest.
Pay in 14
Let your customers try before they buy by offering an extra 14 days to pay for their orders. No fees.
Boost your business with tabby.
Let your customers shop now and split their purchases into 4 interest-free payments while you get paid in full–upfront.
Click here to Business with Tabby
Download the Tabby app
Tabby App on Google play
Tabby App on Apple App Store
Tabby Overview
With tabby, shopping is more rewarding.
Split your purchases into 4 interest-free payments or earn cashback at your favourite stores (or both).
With the tabby app, you can shop now, pay later and earn cash – with no interest, fees or hidden costs of any kind.
FAQs
1. What is tabby?
tabby offers safe, simple, and convenient payment options that allow you to buy the things you love now, and pay later, interest-free.
2. How old do I have to be to use tabby?
You need to be at least 18 years of age to be able to use tabby.
3. Are there any fees on using tabby?
As long as you are making payments on time, we do not charge any interest or additional fees.
4. My order didn't arrive. What should I do?
You would need to contact the store where you purchased your items since we do not have any influence over the delivery. If you could not get in touch with the retailer then please contact us and we will be happy to assist you.
5. Where is my refund?
After the store processes your return, the refund will appear on your Tabby account.
To see the status of your refund:
Sign into your Tabby account.
Select the purchase.
Your refund will show up there.
Don't see it? Your refund should show up on your balance within 3–4 days.
Review Tabby
Share your review below using the comment box. Your review will be published in this section.
Rate Tabby Customer Care
Click on the below stars to rate.