Tasheel is an online government system designed to simplify all labour related processes, improve output volume and increase efficency.
Customer Care Phone number : +971 4 3449 222
Email: [email protected]
Office hours: Saturday to Thursday 8:00 am to 8:00 pm
Website: http://tasheel.ae
Tasheel UAE registered office address
Palace Tower, Office-1001, Silicon Oasis – Dubai
Tasheel UAE Overview
It allows companies and typing centers to make online transactions and payments to MOL, encouraging a paperless environment.
Serves across the United Arab Emirates (UAE).
It brings peace of mind and allows companies to focus on other parts of their business.
How to Find Tasheel UAE centers?
You can check  here
Contact Tasheel UAE support on Social Media (click on the icons) About Tasheel UAE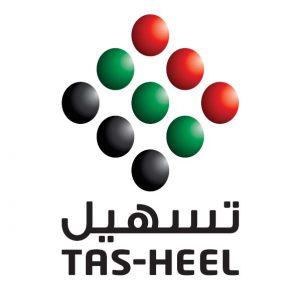 Tasheel System provides comprehensive online services covering the full spectrum of MOL application processes and more. The categorization of these services are classied in the same manner as they appear on the Tasheel system.
Services Provided by Tasheel UAE :
Labour Card: This application is used when attempting to apply for a Labour Card or a Mission Card for the first time.
Establishment: This application is used to renew a Company Trade License.
Work Permit : This application is used when a sponsored relative(wife/family members) is seeking a work permit and is required to provide no objection documents from the sponsor in order to proceed with the application.
Salary Certficate: This application is used when the Ministry of Labour requests from a company the salary certificate of a specfic employee.
Review Tasheel UAE
Share your review below using the comment box. Your review will be published in this section.
Rate Tasheel UAE Customer Care
Click on below stars to rate