TCS started its operation on 1968, its an Indian multinational information Technology (IT) service and consulting company headquartered in Mumbai, Maharashtra, India.
How to Contact TCS Customer Support/Phone Number?
Customer Care phone: + 1-800-425-4827
Shareholder Grievance Redressal : +91-22-6778 9595/ Other Contact details
Email:[email protected]
Website: https://www.tcs.com/
TCS registered office address
Ravelline street, Mumbai,Maharashtra – 400 001
TCS Overview
It initially started as "Tata Computer Systems" and was founded by division of Tata Sons Limited.
It has 285 offices across 46 countries and 147 delivery centers in 21 countries.
Founded: 1968
How to find TCS office Worldwide?
You can check here
Contact TCS support on Social Media (click on the icons)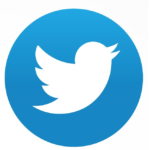 About TCS
Its a subsidiary of  Tata Group and provide services such as IT Services, Business Solutions and Consulting.
TCS Silent Features:
Its largest Indian Company and placed among the most valuable IT services brands worldwide.
It is ranked eleventh on the Fortune India 500 list in 2018.
TCS is the first Indian company to reach $100 billion market capitalization which is second after Reliance.
In 2004 TCS became a Publicly Listed Company.
TCS Honored with Four Stevies at the 2019 American Business Awards.
It had a total of 58 subsidiary companies.
TCS Frequently Asked Questions(FAQs)
What is Chroma Fast ?
Its a management solution on Cloud.
It offer flexibilty to choose most relevant from a host of pre-configured modules in their 'hire to separation' cycle and accelerate their digital platform.
It eliminate traditional system use by HR
Features such as chatbot, intelligent user interface, and embedded dashboards.
What are the benefits of TCS BaNCS Digital?
Its easy for customer to manage their finance from anywhere.
Compatible with third party application.
Consistent and streamline digital strategy.
Best Support system for banking operation.
What are the benefits of TCS BaNCS for Reinsurance?
Speed , Flexibility and hassel free.
Complete Functional coverage.
Automated process which reduce manual handling.
Increase operational efficency.
Review TCS
Share your review below using the comment box. Your review will be published in this section.
Rate TCS Customer Care
Click on below stars to rate