Teespring is an online platform that allows to create and sell t-shirts and other apparel. The e-commerce company was founded by Walker Williams and Evan Stites-Clayton in 2011.
How to Contact Teespring
 

Customer Support/Phone Number?

Customer Care phone: 855-833-7774
Email: NA
Website: https://teespring.com/
Teespring registered office address
Teespring, Inc., 460 Bryant Street, Suite 200, San Francisco, CA 94107, United States
Teespring Overview
In 2014, Teespring sold 7 million t-shirts and made $100 million.
It claims that thousands of stores and millions of unique products are launched on the platform each month.
Products sold include men/women t-shirts, hoodies, stickers, totes and mugs.
Founded: 2011
How to find spring?
You can check here
Contact Teespring support on Social Media (click on the icons)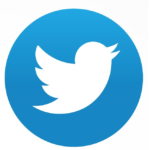 About Teespring
Sellers can design t-shirts by adding text with their own choice of font and color. They can also browse artworks (emojis, animals, sports, jobs or shapes) or upload their own. There are different shipping rates. You can also expedite delivery.
Teespring Frequently Asked Questions(FAQs)

Is this going to cost me anything?
Nope! This is a completely free program and it will not interfere with your ad revenue.

How many products are displayed on the shelf?
The YouTube merch shelf will display up to 12 products, selected from your active Teespring listings (note listing must be set to 'public' visiblity within the listing's settings).
If you have multiple colors, the featured color will be displayed.
Review Teespring
Share your review below using the comment box. Your review will be published in this section.
Rate Teespring Customer Care
Click on below stars to rate