Cheesecake Factory opened its restaurants on 1978 in Beverly Hills, California. Its an American restaurant company and distributor of cheesecakes.
How to Contact Cheesecake Factory Customer Support/Phone Number?
Customer Care phone: + 818 871-3000/(800) 952-5210
Bulk Orders : 1-800-413-9101
Email: [email protected]
Website: https://www.thecheesecakefactory.com/
Cheesecake Factory registered office address
26901, Malibu Hills Rd,Calabasas, CA 91301-5354,USA
Cheesecake Factory Overview
It was founded by David M. Overton and Evelyn Overton, headquatered in Calabasas, California.
company operates 211 full-service restaurants.
Founded: 1978
How to find locations?
You can check here
Contact Cheesecake Factory support on Social Media (click on the icons)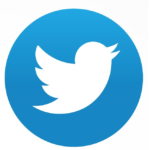 Download Cheesecake Factory app
Cheesecake Factory App on Google play


Cheesecake Factory App on Apple App Store


About Cheesecake Factory
The Cheesecake Factory also operates two bakery production facilities—in Calabasas, California, and Rocky Mount, North Carolina. It also have two bakery-based menus for other food service operators under The Cheesecake Factory Bakery Cafe marque. The factory operates in North America, Europe, Asia and the Middle East. It offers variety of products such as Cheesecakes, burgers, pizza, pasta, steaks, sandwiches. It also offer starters such as also offers starters and entrees, such as chicken, pasta, and burgers. The famous products of Cheesecake factory are WHOLE CHEESECAKES (FREEZER),WHOLE CHEESECAKES(BAKERY),CHEESECAKE SLICES,MINI CUPCAKE TRIOS,CHEESECAKE MIX,OUR FAMOUS "BROWN BREAD",COFFEE CREAMER etc. It also give the facility to ship cheesecakes to your loved ones.
Where to find menu?
You can check here.
How to send gift card?
You can check information here.
Review Cheesecake Factory
Share your review below using the comment box. Your review will be published in this section.
Rate Cheesecake Factory Customer Care
Click on below stars to rate